The Controversy on 1099 vs. Employees: Here's What All the Talk is About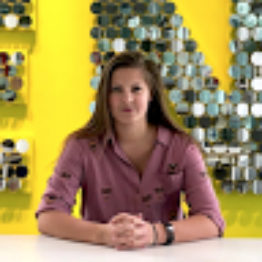 Maybe you've heard of the recent controversy on 1099 vs. W2 employees? Putting all opinions aside, here's what you need to know to navigate this topic.

The recent withdrawal of the independent contractor rule, formerly put in place by the Trump Administration, has raised many conversations over the last few months. In a nutshell, the debate over the identification of gig workers was recently shaped by the Biden Administration to block the rule that would classify gig workers as independent contractors rather than employees. The conversation continues to center around this idea,
'What impact will this have on gig workers going forward?'
To preserve essential workers' rights, Biden's Administration set the standards of identifying these workers as employees to ensure protection, including their ability to earn a minimum wage and overtime compensation.

Now, what does this mean for gig workers?

Because gig workers are independent contractors who perform by-request or ON DEMAND services, frequently, at short notice, many are dealing with mixed emotions that the debate presents. Some gig workers may prefer the flexibility that working as an independent contractor may offer, depending on the circumstance. In fact, many gig workers say that flexibility of job, time, mobility, and location are reasons they enjoy their 1099 status. In contrast, some may prefer gaining access to all rights that an "employee" status would offer.

As a result of the Biden Administration's stance, gig workers who are taking on work for companies like Uber, Doordash, child care services, etc., are taking into consideration the value of their flexibility, work schedule, and current compensation to evaluate the pros and cons of these new regulations.

To simplify things, here's the reality of this debate and how it raises controversy for one of two main reasons:
1. Gig workers identifying as an employee will gain more benefits but less job flexibility
2. Gig workers identifying as an independent contractor offers more flexibility but less protection
We asked our Founder & CEO, Craig J. Lewis, for his take on the topic, and he said, "At Gig Wage, we don't believe workers should have to give up either. We are working towards a path that allows workers to maintain their freedom and flexibility while also gaining access to the financial, social safety net they deserve."
While Biden's Administration hopes to make this shift in ensuring protections are being offered to all workers under the Fair Labor Standards Act, many have responded with praise, and many continue to raise concerns. At the end of the day, this leads independent contractors to evaluate their current gigs and possibly sacrifice one of two things — their job protection or their job flexibility.
We believe that they shouldn't have to and are working tirelessly to make sure they don't.