Black-Owned Fintechs Disrupting Financial Services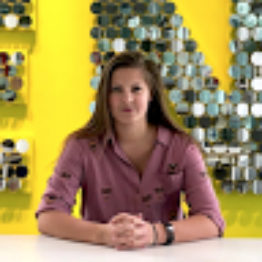 To mark the end of this year's Black History Month, we want to recognize other Black-owned FinTechs who are making major moves. These companies are disrupting their industries and, in doing so, paving the way for future Black entrepreneurs. We want to celebrate Loop, Upsie, SoLo, Guidefi, and Goalsetter for their innovative work in the financial services industry.
Founded in 2020 by John Henry and Carey Anne Nadeau, Loop is an insurance technology company that utilized real-time data and AI to create a car customized insurance price that is fair for every customer. This customized car insurance B-Corp recently closed a $3.25M seed round lead by Freestyle VC, with participation from Craig J. Lewis, the CEO & Founder of Gig Wage. They build a more inclusive auto insurance experience at Loop, leveraging AI-technology, big data, and telematics.

Join Loop's waitlist now to get early-bird perks and alerts on their website.
Upside, founded by Clarence Bethea, is disrupting the extended warranties industry by equipping their consumers with information, access, and convenience. Through Upsie, consumers can get the same warranties and coverage offered by other companies without the sales pitches or price markups. With major supports such as Techstars, True Ventures, and Matchstick, Upsie is a trusted company to help protect everything from your phone to video gaming equipment.

To start using Upsie today, check out the warranties they offer on their website.
SoLo is a mobile lending exchange where members can request and fund short-term loans under $1,000. Through SoLo, lenders and borrowers are connected to provide more affordable loans. In 2018, Rodney Williams and Travis Holoway co-founded SoLo to help people who need a hand. Since then, SoLo has processed hundreds of thousands of loans making a difference in the 80% of Americans who live paycheck to paycheck.

To join SoLo's community either to lend or borrow, check out SoLo's website or download the SoLo app on the Apple App Store.
In 2019, Charlene Fadirepo found Guidefi to empower women and professionals of color to make better financial decisions. Charlene launched Guidefi to make the process of finding a financial advisor easier after struggling to identify the right advisor for her family. When joining Guidefi's network, users can access a vetted culturally competent financial professional network to start their journey of building wealth.

Join Guidefi's waiting list by visiting their website.
Tanya Van Court founded Goalsetter in 2015 to help families achieve financial freedom. Goalsetter combines goal-based savings and gift-giving platforms that enable families to fund their child's future goals instead of just buying them consumer goods. From college tuition to emergency funds, Goalsetter helps families save towards goals, spend smarter, and learn about financial concepts.

To start getting your family towards financial freedom, visit the Goalsetter website or download the Goalsetter app on the Google Play Store or Apple's App Store.

We love showcasing Black FinTech entrepreneurs like John Henry, Carey Anne Nadeau, Clarence Bethea, Rodney Williams, Travis Holoway, Charlene Fadirepo, and Tanya Van Court. These FinTechs have thrived throughout this past year while keeping their employees and customers happy and safe. We are excited to see what incredible moves these entrepreneurs will be doing next.