How is Gig Wage Modernizing the Payments Industry?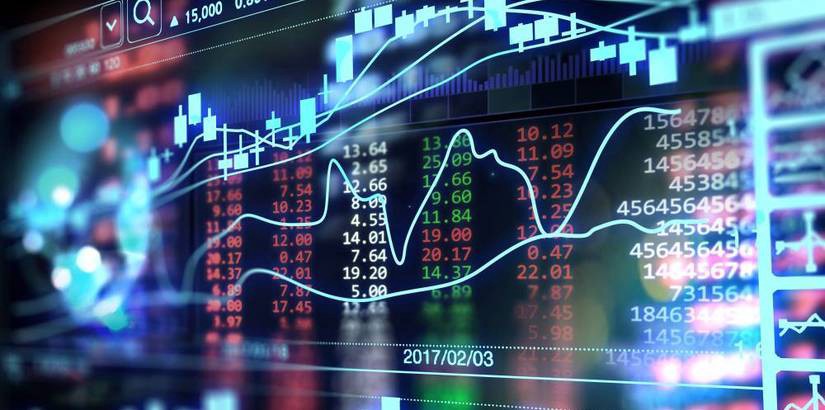 There's an explosion happening in the global economy. A transition from conventional W2-based labor to independent gig workers began in earnest with the rise of widespread smart technologies and then supercharged by the COVID pandemic. With the existing banking system not set up to deal with the future of work, there was an opportunity for innovation.
Companies at the forefront of the financial technology revolution understand the legal limitations and inherent inequity entrenched in the current system. Small and medium-sized businesses (SMBs) may find it challenging to tap into the talent pool that giant corporations already have access to, and workers who seek independence and flexibility are no longer stuck in the employment trap.
Gig Wage was built to transform how contingent workers are paid by helping businesses stay competitive with multiple payment and filing options. Using their software is one of the best methods to retain better talent and keep up-to-date with ever-changing independent contractor laws.
What's changing?
Widespread broadband internet is shifting the macroeconomy into a remote model, ironically reversing industrialization and returning to something resembling the cottage industry model that existed before the late 18th century. Of course, much is different now, but the concept of individualized, decentralized wealth creation is similar. Increasingly, workers are rejecting the traditional mass employment concept and seeking their own fortunes.
The numbers speak for themselves. Fifty-nine million Americans are already participating in the gig economy, and within a decade, it will reach two-thirds of the workforce. Freelancing is already generating around $1 trillion annually, with more room for growth. Most independent contractors now work more than 40 hours a week, and a stunning 90% of Americans would consider joining the freelance market.
Is freelancing better for workers?
There's a huge debate happening around this question. The simple answer is that it should help improve the overall human condition, but only if handled well. Archaic ideas of using human resources and a banking system designed around W2 employment and massive industrialization impede the progress of the gig economy and negatively impact investment into modernizing it.
One major problem is that no one is sure what the definition of an independent contractor will be in the future – or what legal protections they should receive. Employees generally have some built-in safety nets, such as:
Unemployment compensation
Health benefits
Overtime
Vacation
Implied job security
No self-employment tax
Contingent workers lose these benefits while gaining others, including:
Flexibility
Independence
Expenses can be written off
Experienced contractors also earn more on average and, once established, have greater security by spreading their income among several employers. Yet perhaps the greatest benefit they value is their independence.
Is hiring freelancers better for businesses?
For startups, hiring contingent workers may be the only reasonable choice. SMBs can hire high-quality talent for a fraction of the price of full-time employees and rapidly scale as they grow – or shrink as projects come and go. Having full-time employees generally means paying them consistently and covering employee benefits, unemployment insurance, and Medicaid and Social Security tax compensation. While contractors typically don't require those benefits that might change in the current uncertain regulatory environment. Additionally, an independent contractor won't be the best fit if you're an employer who needs to control when, where, and how your workers perform their tasks.
How is Gig Wage modernizing the payment industry?
A major problem with hiring gig workers is keeping up with payroll and tax compliance. Previously, contractors were paid by a patchwork of methods. Many have fees that can add up to a large amount over time, few offer much in tax compliance, and many still require payment on an individual basis.
Gig Wage can help bridge the gap between businesses and on-demand workers by automating the payment and tax compliance process. They've built a B2B banking-as-a-service solution that combines the three key verticals (payroll, payments, and banking) that you need for your 1099 independent contractors. Thanks to cutting-edge core software, they can offer easy batch payments without sacrificing functionality.
One of the biggest challenges companies previously had with contractors is the messy and ever-changing 1099 tax laws on both state and federal levels. Gig Wage eliminates the whole issue without you having to spend any time whatsoever to fix it. They collect W9 information upfront from each contractor and issue the correct 1099 on time, every time. Even better, as the tax laws change, Gig Wage's system innovates to make sure you can always file 1099s directly with the IRS.
Gig Wage understands the needs of modern SMBs because they also pay contractors within their business. Their mission is to drive economic empowerment for all while encouraging a culture of autonomy, entrepreneurship, and best-in-class customer service. By concentrating on developing the best core code and API, they're getting the most out of available technology. They're a lean company that can rapidly adapt to changing conditions – and they plan on staying that way.
The system is designed to impress your independent contractors. They can easily onboard, manage their payments, and have instant access to their payment records wherever they go. They can get paid instantly through various ways that you can choose from. Every interaction with your on-demand workforce will impact their impression of you, and paying your contractors faster will help ensure you retain the best talent and out-gun your competition.
Technology is once again changing the world. As the gig economy balloons, small businesses that stay current with the best automation software will evolve. Prioritizing payroll and compliance software is one of the best methods to remain in the lead.