The Cost of Turnover in the Gig Economy
Most companies are familiar with the high costs of turnover based on their own experiences. As the gig economy becomes a more prevalent part of the workforce model, it's important to understand that turnover among gig workers is also expensive—potentially more expensive than turnover among regular staff.
ATD indicates that turnover among traditional staff was at an average of 3.5% in 2019, whereas gig worker turnover, depending on the industry, can climb as high as 500%.
The Wall Street Journal points to pay and working conditions as the likely drivers behind high gig worker turnover, reporting:
"You would think that companies like Uber and Lyft would respond to high turnover rates by improving conditions for workers and raising pay, but the pressures of going public appear to be pushing them in the opposite direction...Companies like Uber, Lyft, Postmates and Instacart could run out of manpower as high turnover plagues the side-hustle industry."

The High Cost of Turnover
Dissatisfaction among gig workers can be costly, as Uber, Lyft, and others have learned. Uber and Lyft's visibility and ongoing media attention make their experiences more public. In 2019 when drivers staged a massive protest, both companies felt the heat, according to Labor Notes:
"During the strike, Lyft's stock dropped to its lowest value since going public. Uber's stock market launch...lost more value in its first day than any other in U.S. history."
All companies are at risk of economic impacts whenever they need to refill a role, including contractor roles. Those costs can range, conservatively, from .5 to 2 times an employee's annual salary, according to Gallup. They point out that "a 100-person organization that provides an average salary of $50,000 could have turnover and replacement costs of approximately $660,000 to $2.6 million per year."
However, employers have other potential costs associated with turnover, as Dr. John Sullivan, an internationally known HR thought-leader from Silicon Valley, points out. He says that when tenure is short, gig workers can't build up their knowledge, experience, or skills.
"The constant leaving, unfortunately, means that gig workers will limit your team's capabilities for providing a consistent product or customer experience. The significantly high turnover rate will require the team's manager to continuously recruit, which will take up a great deal of their time. And, finally, this high turnover will mean that HR will need to spend a lot of time processing their departure paperwork."
In addition, if companies can't keep staff, including gig workers, engaged, they are subject to missed growth opportunities. Understanding churn among gig workers can help companies put practices in place to help keep them on board.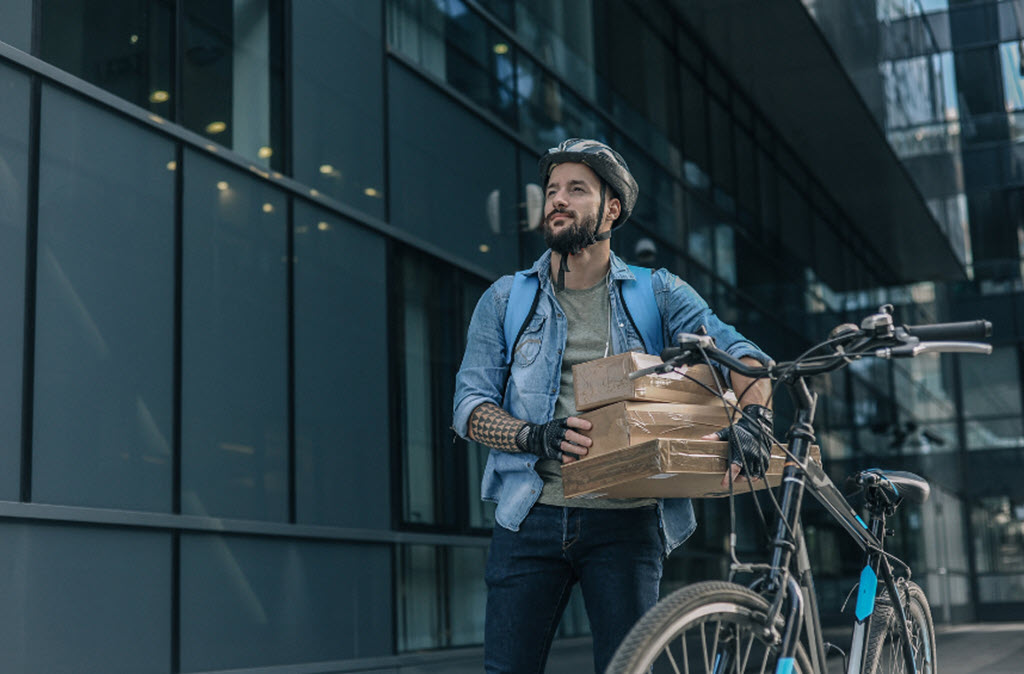 What Gig Workers Value in Their Work Relationships
Turnover is high in the gig economy for a wide range of reasons. One foundational reason is the nature of the work itself. It is, by definition, flexible—the top reason workers cite for participating in the gig economy. But that same flexibility means these workers are more prone than others to move on to other opportunities if they're not sufficiently engaged and compensated where they are. In addition, gig workers—like other employees—want to be appreciated for the contributions they make.
According to ADP, the top three sectors that rely most on gig workers are recreation, construction, and business services. Their research indicates that:
"Traditional employees place a high priority on benefits like health insurance, retirement plans, paid time off and financial security. On the other hand, 1099-MISC contractors prioritize flexibility and doing what they enjoy. Among short-term W-2 employees, the reasons are fragmented. Benefits, flexibility, doing what they enjoy, and financial security are all equally important."
TalentRise chimes in on the issue, saying:
"Organizations need to make these resources feel appreciated and part of the team upon being hired. Rather than micromanaging their time, it is best to award these individuals the flexibility, time, and resources they need to accomplish their work. By utilizing this approach, you'll be able to maximize the contractor's ability to achieve their project deliverables on time and within a mutually agreed-upon budget."
Creating a positive contractor experience for gig workers can help companies reduce turnover and its related costs.

Building a Positive Contractor Experience
HR Daily Advisor offers some suggestions for retaining talent in the gig economy:
Offer flexibility and focus on work/life balance. The primary allure of the gig economy is flexibility, so companies are wise to build flexibility into their interactions with gig workers. Part of this is related to gig worker engagement and satisfaction. But there are also legal risks of setting too many boundaries for gig workers. Controlling independent contractors' time can lead to legal risk.
Provide competitive benefits. Again, when providing benefits to gig workers, employers need to ensure that they are not crossing the line between treating gig workers as employees. SHRM offers some advice on how to avoid these issues.
Invest in employee training and development. Training and development is something that employers can and should invest in for their gig workforce. Ensuring that contractors are up to date on important issues that impact their work and the companies they're working for can help them be more productive and engaged.
Provide a productive work environment. This involves ensuring access to communication tools and channels, allowing gig workers to connect with others in the organization and get the information they need when and where they need it.
Employers need to get gig workers on board quickly and efficiently at the outset of the relationship. This includes providing them with technology to expedite the onboarding process, setting them up on systems that ensure prompt payment, and allowing them to report time and expenses seamlessly across all devices.
Creating a positive contractor experience can help keep them on board and lead to connections with other gig workers that they may recommend your company to. Experts believe that the gig economy will continue to grow post-pandemic as more and more employees turn to this flexible type of work—in addition to, or instead of—a traditional full-time job.

How Gig Wage Supports the Contractor Experience
We help you recruit and retain your gig workforce through:
Modern self-service tools for contractors to onboard and manage their information – Put company tools at their fingertips 24/7.

Flexible contractor payments – Pay your contractors fast to their preferred financial institution 365 days a year (yes, including holidays!)

Electronic W9 filing - Information collection and automating of 1099 and IRS filing – Make it easy for workers to stay compliant!
Reach out to our team to learn more!