Gig Wage Customer Spotlight: Indoor Acres Farm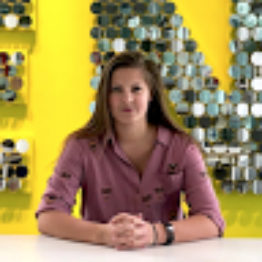 Here at Gig Wage, we get to work with incredible companies that are revolutionizing their industries. One of those companies is Indoor Acres Farm, located out of central Ohio. They provide nutrient-dense farm-fresh produce, such as Radish Microgreens and Sunflower Shoots, grown in central Ohio and ship them nationwide. Run by Richelle Delia and her husband, John, Indoor Acres Farm is helping to close the racial wealth gap through purchasing real estate and opening urban farms to address the lack of nutrient-dense foods in their neighborhoods. We recently had the opportunity to interview Richelle on how the pandemic has impacted her business and what she loves about Gig Wage.
A little about you:

GW: Introduce yourself and your business.

RD: Indoor Acres is a specialty produce grower and artisan food supplier in central Ohio. We supply fresh produce to fine dining restaurants and wellness-focused, superfood drink mixes to high-end hospitality and seasonal curated gift boxes to businesses.
My name is Richelle Delia. My husband, John, and I own the business.

GW: What is your business's mission?

RD: The mission is to allow everyone access to nutrient-dense foods. We want to empower people to have access to foods that taste good, help you look good, and are good for you while experiencing the subtle luxury of artisan wellness products.

GW: How did you decide to start your business?

RD: We started in 2020, during the pandemic, because we saw a need for more participants in the food supply chain. (1) As weather events increase in severity, indoor agriculture will become increasingly important. (2) We come from a real estate background and recognize that having access to high-quality foods can be challenging in an urban environment after housing insecurity. As an urban farm, we want to make sure that everyone has access to high-quality, nutrient-dense foods — therefore, we offer delivery directly to our customer's door.

GW: What key factors have led to your success?

RD: Being willing to test and iterate quickly.

GW: What advice do you have for businesses that employ contractors?

RD: Understand labor costs and be careful with planning. Labor is an expense that's important to control carefully.

That said, contractors can help you grow your business even if they are not full-time or even your employees. Contractors like to know they are contributing time towards a worthy cause. Don't be afraid to share the larger company objective with contract labor, and they will be more willing to work with you again if they understand where you are going.
GW: How has COVID-19 impacted or shifted your business?

RD: We started in 2020 with a direct-to-door model to not see an impact from a logistics standpoint. If anything, having to think through our business model's sustainability in a socially-distanced environment was/is an advantage.
Your Thoughts on Us:

GW: What problem(s) were you trying to solve with our product?

RD: The challenge with contractors is recordkeeping. I found it clunky to manually record every time I paid a contractor and our annual total spend per contractor. I have found that asking for W9 forms after the relationship has started is often a tension point. Gig Wage makes the entire process of information gathering, payment, and recordkeeping easy, cost-effective, and on-demand (no recurring fees). It was easy to see the value and start using the service.

At Indoor Acres, we sell at farmer's markets and offer local delivery. We use Gig Wage to pay our farmers market booth attendants — they act as an event brand ambassador for a consumer packaged goods company. We also pay the independent delivery drivers via Gig Wage.

GW: How does our product or service stand out from other options?

RD: I learned about Gig Wage as a recommendation from a friend to help pay contractors in our real estate business. I really like the flat rate per payment and how simple the system is. It does one thing and does it well. Simplicity is elegance.

GW: What made you happiest about working with our company? What is your biggest success story?

RD: The sign-up process was easy, and you make the asking for tax information painless. That has always been an awkward point of tension when dealing with contractors. By paying with Gig Wage, I get the financial tracking and tax data I need without asking for it or manually collecting it. The ease of use is #1 for me.

Indoor Acres Farm is offering a quick way to get fresh produce and impact their local community. If you are interested in learning more about Indoor Acres Farm, check out their website or Instagram for more information. We love supporting incredible companies like Indoor Acres Farm, and we look forward to your success and can't wait to see what's to come in the future.