New Hire Alert: Carolina Armstrong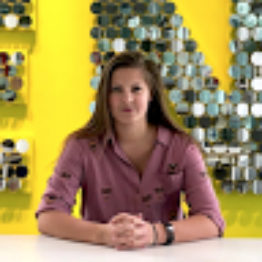 We want to give Carolina Armstrong a formal welcome to Gig Wage. Carolina Armstrong recently joined the Gig Wage team as Director of People & Culture. We were thrilled to have Carolina join us from WeWork, where she managed Events and Hospitality. We think you'll love hearing why she fell in love with her opportunity at Gig Wage and how she rolled out company wide benefits for our national and remote workforce.


GW: Why did you join the Gig Wage team?

CA: WeWork at its best is really focused on not just the beautiful spaces but the special people. I loved getting to learn about members and their businesses, which pushed me to think more about people and work in general — how they do it, where they do it, why they do it, what makes it great, what makes it hard sometimes — and I realized I wanted to pursue my passion for healthy and happy companies and teams in a more significant way.

GW: What were you most surprised to learn about Gig Wage?

CA: How collaborative everyone is! Remote work means different things to different teams, but time zones, work flows, life styles, whatever it may be, doesn't slow this team down or stop them from finding ways to work together.

GW: What do you like most about your job?
CA: The people and the culture. Gig Wage is a small but incredibly mighty team of hard workers, teachers, learners, and collaborators. I can't wait to grow with them.

GW: What is the most valuable skill or learning moment you bring from your time at WeWork?

CA: Course correction! WeWork saw some pretty wild changes during my tenure there (remember the time we bought a wave pool and started a children's school?), but I learned so much about the value of a core product and how it's never too late to course-correct, get back to basics, and keep failing forward.

GW: What has been your favorite project so far?

CA: Rolling out benefits for our team! Happy teams are healthy teams! Being able to provide a comprehensive benefits package is something Gig Wage is really proud to do and a project of which I'm proud.
GW: Tell us more about the benefits packaged you customized and what is special about it?

CA: It includes families! Often, when a plan says you can add your family, the cost can be incredibly prohibitive and not feel like a perk at all. It's important to our team that they know our care extends to their families. Their family's support allows them to bring their best selves to work, and we want to honor that.
GW: What are you looking forward to most in 2021?

CA: Learning! The best way to serve people is to understand their needs, so I'm looking forward to learning more about the company, the team, and all the ways I can contribute to our culture at Gig Wage.

GW: What is your superpower?

CA: Reading minds! Just kidding, but I typically have a strong sense of what people are thinking beneath the surface or need without asking.
Gig Wage is growing fast. We will continue to highlight our incredible team because they are the reason we kick ass for our customers. Carolina is a wonderful addition to our amazing team, and we cannot wait to see what a positive effect she has on Gig Wage. Welcome to Gig Wage, Carolina.

Gig Wage is currently hiring, check out our open positions HERE.