The Gender Wage Gap Is So Last Year: Let's Pay Women Like It's 2021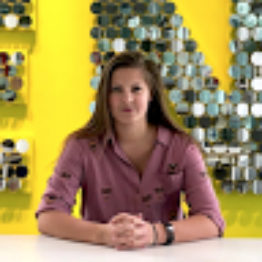 Somehow, women fared worse than their male counterparts from the catastrophic financial disruption of the global pandemic. Some experts even referring to the most recent recession as a "shecession."

Unfortunately, gender inequity in the workplace is not a new phenomenon. Women continue to be compensated disproportionately to their male peers making 81 cents to every dollar a man earns in the U.S. The discrimination goes even more profound since this only pertains to white women.

Women of color are under-compensated even more significantly, with Black women typically earning 55 cents for every dollar, Latina women making 63 cents for every dollar, and Native American women earning 60 cents for every dollar paid to white males.
The historical misrepresentation of women in the workplace furthered the pandemic's burden on female employment, with women representing 100% of the 140,000 jobs shed by the U.S. economy in December 2020.

This systemic issue was already an uphill battle. Now, more than ever, corporations need to work hand-in-hand with government officials to achieve gender equity in the workplace.

As an innovator in the tech industry, Gig Wage is committed to closing the gender pay gap. We have created a tangible infrastructure to empower and equally pay its female employees.


The Future of Work Is Female
We'd like to introduce you to one of Gig Wage's product specialists, Cheyenne Neal. Cheyenne is a young mother and product specialist at Gig Wage who is experiencing first-hand how the company creates equal opportunities for women in the workforce.


1. Working Conditions

According to the Pew Research Center, approximately 4 out of 10 working mothers say that at some point in their career they had to reduce their hours in order to care for their child and/or other family members. After speaking with Cheyenne, we found out that she was experiencing a similar situation balancing work and personal life as a mother.

"After having my son, I found it overwhelming to balance being a mother with my career," Cheyenne said. "Women are driven out of the workforce so they can accommodate caregiving and other unpaid obligations, which leads to less work experience than men."

Being able to accommodate working parents, specifically mothers, is crucial to closing the gender equity gap in America. Here at Gig Wage, we provide a paid 3-month paternity and maternity leave for all types of parents birthing and/or bonding with new children.
2. Flexible Benefits
Women have become a catch-all for responsibilities at home and in the workplace. This past year, women have expanded their roles to on-site Zoom tutors, 24/7 snack chefs, and full-time housekeepers. According to a recent UrbanSitter survey on child care during the pandemic, only 27% of working parents were about to hire a sitter or nanny. That means nearly 73% of working parents had to juggle childcare and their career at the same time.

As we move to post-pandemic work life, it's crucial to take flexibility and benefits into account to ease the heavy burden that has been laid upon women. "At Gig Wage, I am provided with paid family and medical leave as well as a competitive benefits package. These resources allowed me the opportunity to return to the workforce," Cheyenne said.
All Gig Wage employees have work-from-home flexibility as well as unlimited paid time off and sick leave. In addition to paid leave for both caregivers, We offer telemedicine visits with physicians and therapists that are 100% covered for employees and their families.
3. Transparent Compensation

Even though gender-based salary discrimination has been made illegal since 1963, corporations are still getting around that law by requiring salary history. Requiring salary history can reinforce unequal compensation for many women. This can enable salary decisions that could be influenced not only by gender but race as well.

"My salary at Gig Wage was not calculated based on my previous jobs, but instead the national average for my position," Cheyenne said. Gig Wage offers efficient compensation tools for the growing contract workforce, which has become an attractive option for many women during the pandemic.
Gig Wage's data-driven approach helps eliminate any opportunity for continued gender bias. Additionally, we are committed to salary transparency — a philosophy that will continue to play an integral role in our compensation policy.
4. Fair Representation

Corporate leadership and governing bodies need to open their eyes to the gender pay gap — before it grows even further. Women, especially women of color, are tired of overcoming gender hurdles in the "boy's club" that is corporate America. Women need a seat at the table to minimize the pay gap. The gender pay gap is even wider for women of color.


"I wasn't afforded the privilege of being able to graduate from college, so I've forged my own opportunities. At Gig Wage, I was not dismissed because of my education but applauded for my real-life experience as a woman and mother," Cheyenne said.
To ensure the best candidates are selected from a diverse pool, Gig Wage utilizes best-in-class hiring procedures to create gender and race balance throughout the interview process.

We realize that actual change comes from within and will continue to honor its commitment to creating equal pay opportunities for all. We want women to know their worth, and we ask our peers across the tech industry and beyond to uphold the same standards in pay equity that we value.
For 2021, Gig Wage has created robust Diversity, Equity, and Inclusion goals to make sure we stand behind what we say. Female empowerment starts at the top, so one of our main goals is to have 40% of our C-Level positions filled by women.

As a growing tech company, Gig Wage looks forward to building a professional development program with diverse opportunities for its female employees. Continued learning in the workforce coupled with a robust support system is vital ingredients to minimize the pay gap.

Gig Wage realizes that actual change comes from within and will continue to honor its commitment to creating equal pay opportunities for all.